Skip to product information
Media gallery

Media gallery

Media gallery

Media gallery

Media gallery

Media gallery

Media gallery

Media gallery

Media gallery

Media gallery

Media gallery

Media gallery

Media gallery

Media gallery

Media gallery

Media gallery

Media gallery

Media gallery

Media gallery

Media gallery

Media gallery

Media gallery

Media gallery

Media gallery

Media gallery

Media gallery
Mia Comfort Square Toe Flats
Regular price

Sale price

$189.00

Unit price

per
Only
2

items in stock!
Out of stock!
Description

Introducing Mia Comfort Square Toe Flats--the most stylish, comfortable, and sustainable flats! You'll be amazed by the maximum room, ergonomic design and eco-friendly post-consumption materials this flat provides. That's right--this square toe classic is 100% recyclable and even machine washable. Get ready to put your best foot forward with these modern-day chic flats!

Mia Square Toe Flats was designed for concrete jungles, sun-kissed beaches, faraway walking tracks, romantic dinner nights out... basically any occasion! Not just for style savvy dressers, this shoe works as hard as you do and fits into an active lifestyle. 

When your shoes wear down, simply recycle them as per your local council recycling program! So don't wait another minute - break out of mainstream fashion snore fests and join the flat evolution today!
Materials & Technology

Fabric: 74% REPREVE® Recycled Polyester, 26% Other Recycled material.

Sole: Recycled Rubber.
Sustainability

A single aciae shoe is made from 4 x ocean-bound plastic bottles.
Beyond utilising recycled plastics and rubbers, 13 Kg CO2e credits are purchased to offset any residual emissions from our manufacturing and freight processes.
Committed charitable donation from each sale to clean the ocean, restore the land, and cloth the vulnerable.
100% up-cycling program in Australia and New Zealand
Zero goes to landfill
Product Care

Extend the life of your aciae shoes with just a few simple steps. Wash them in cold water and then either hang them up or let them lie flat until they're dry – easy as that!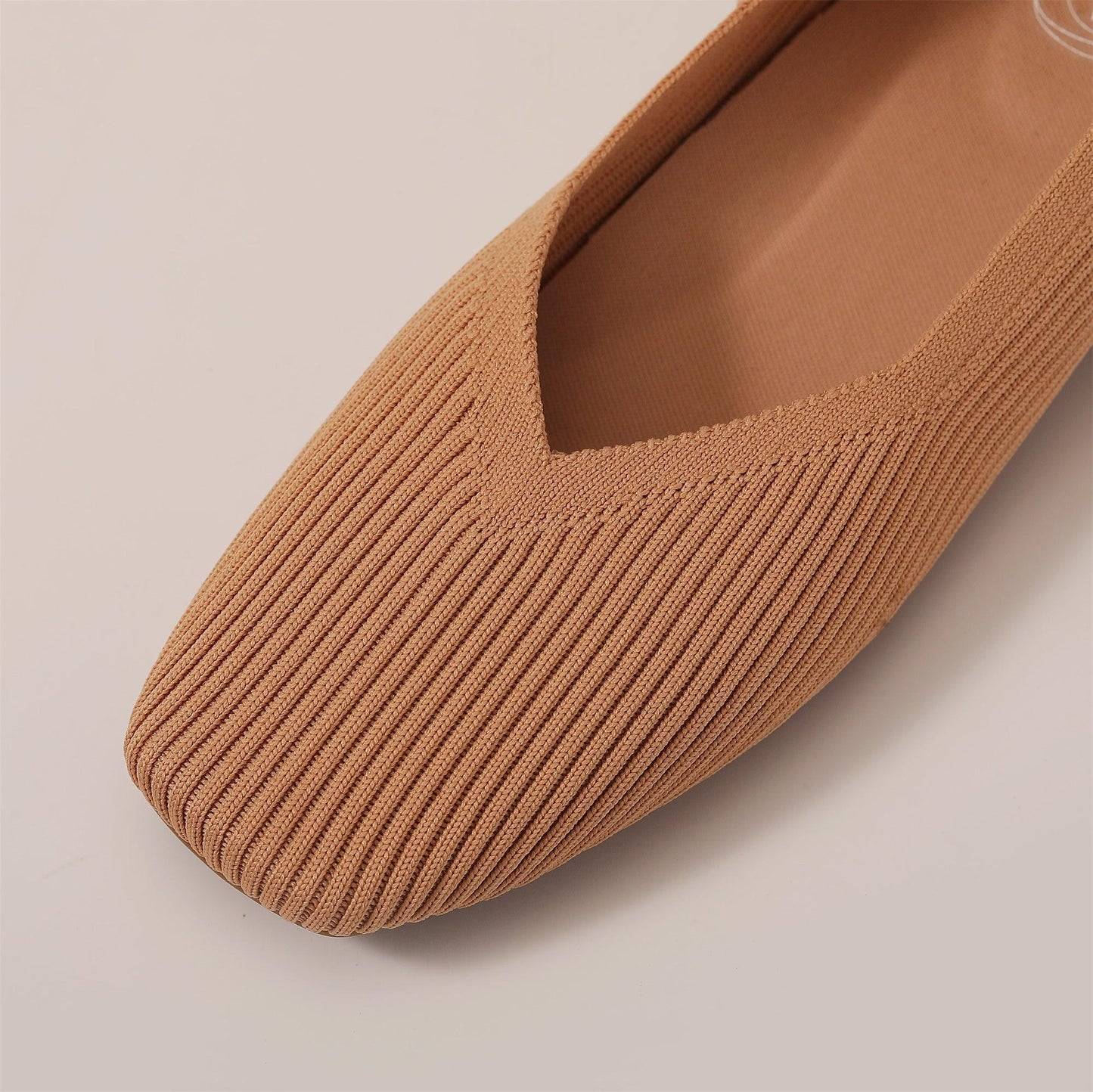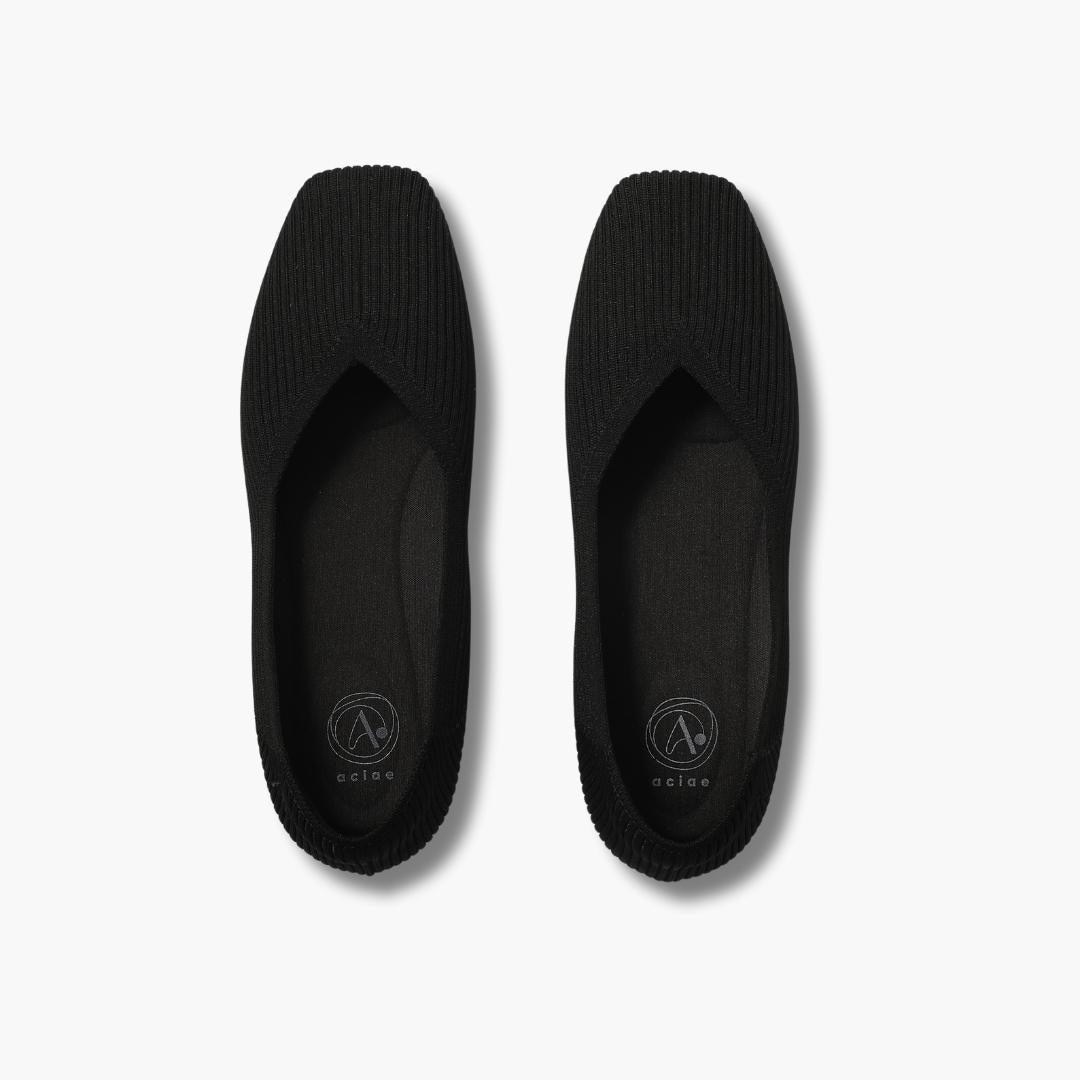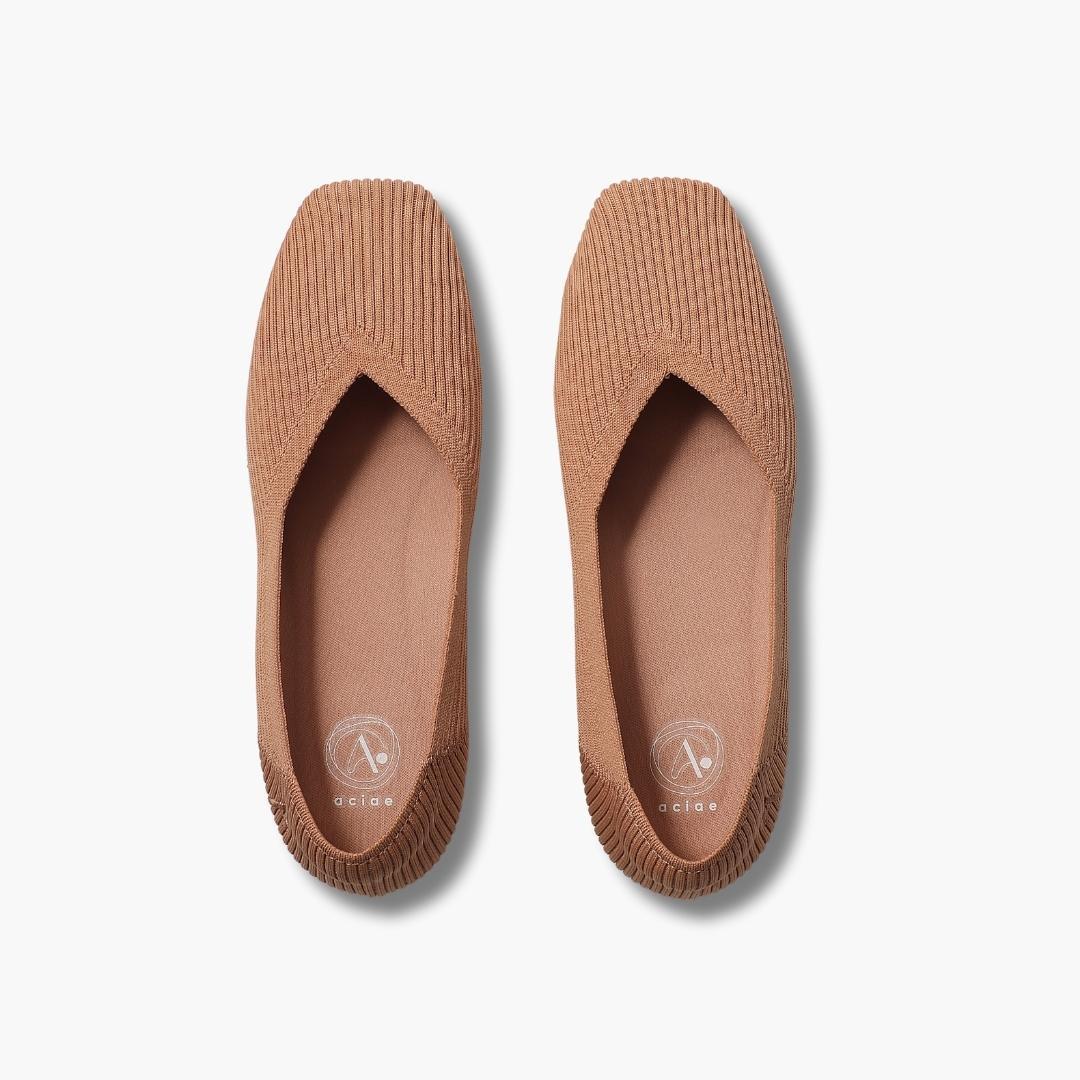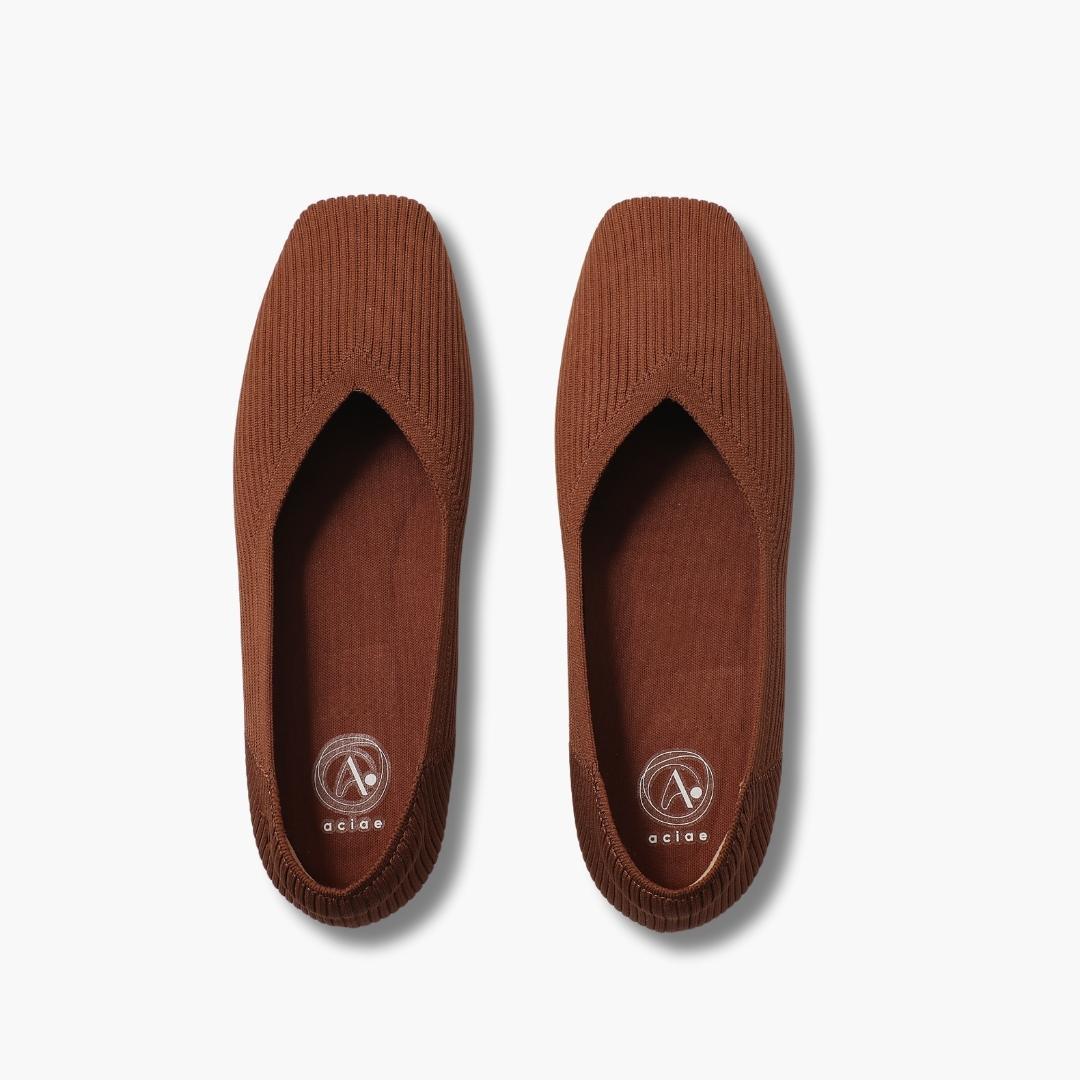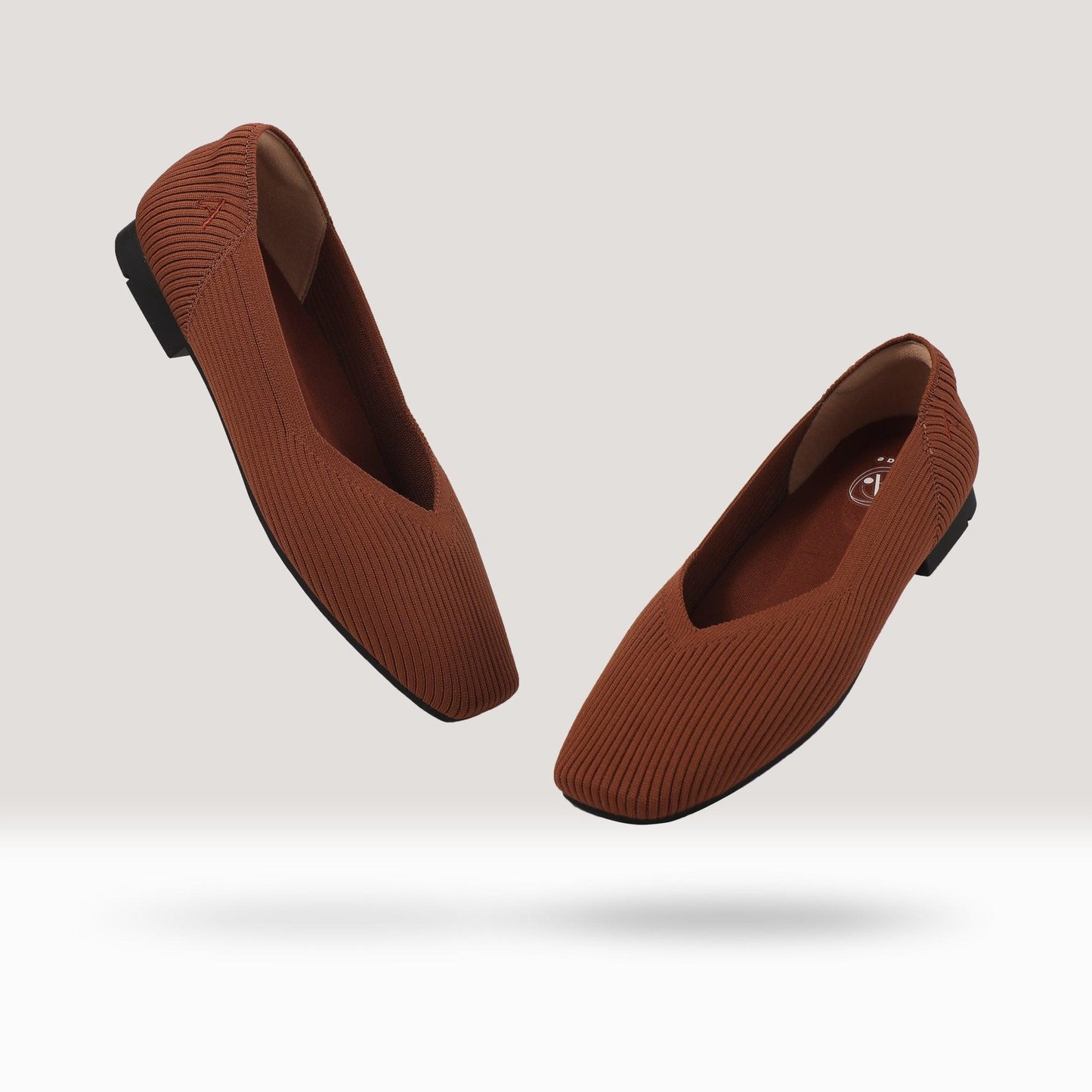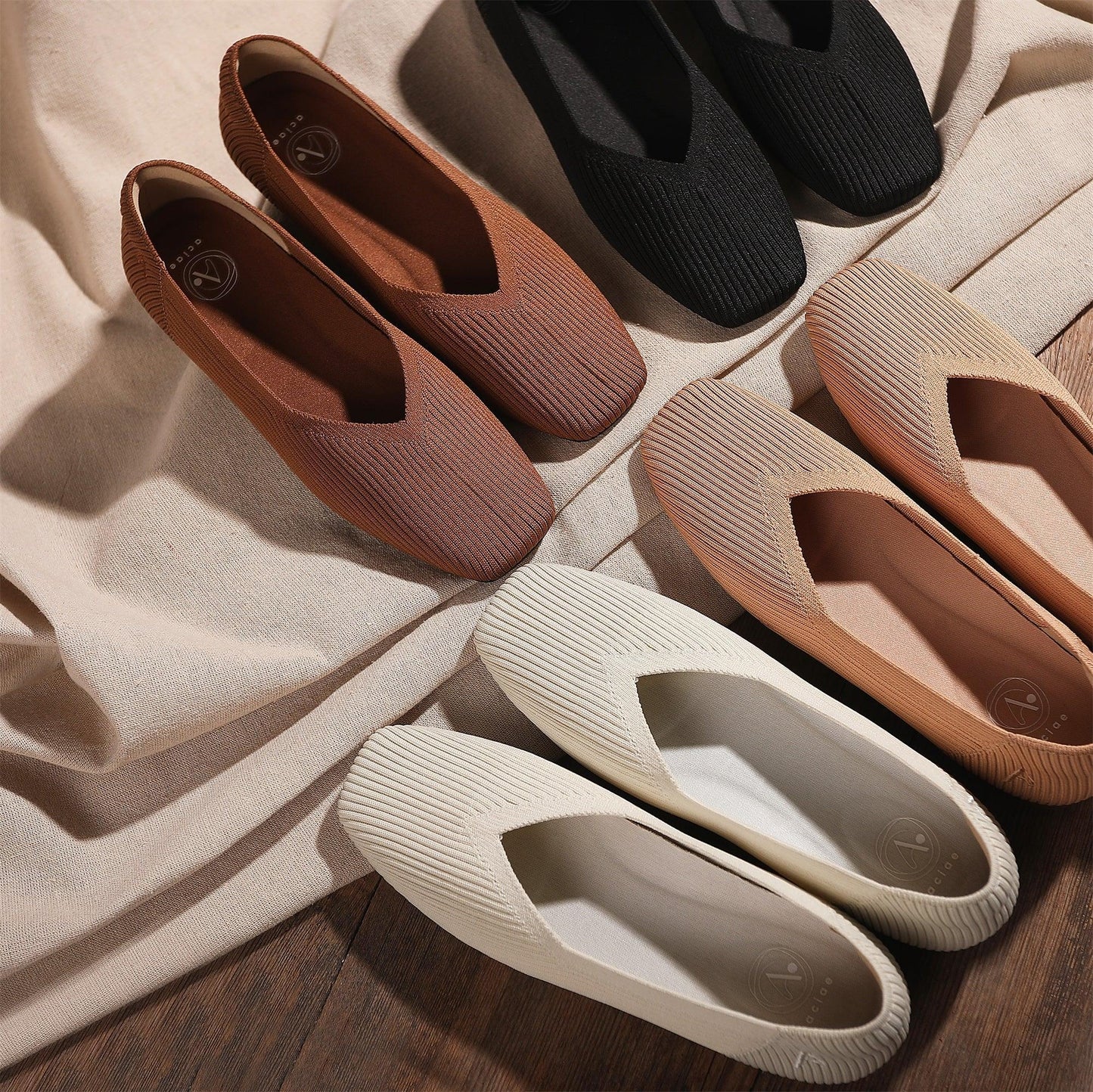 Size Guide
Discover the perfect fit with aciae's thoughtfully designed footwear:

True to Size: Our shoes are meticulously crafted to align with global standard size charts, ensuring a true-to-size fit.

Unique Needs Met: We celebrate individuality and are here to make your shoe experience seamless with free shipping, exchanges, and returns if your selection doesn't meet your expectations.

Size Guidance for Half-Sizers: For those in-between sizes, we recommend sizing up in our pointed toe selections and signature ballet flats for that extra wiggle room without compromising style.

Podiatrist Approved: All other collections are created with precision and podiatrist insights to deliver comfort that stands the test of time.

Commitment to Inclusivity: While we don't currently offer half sizes, our commitment to inclusivity means we're actively working on expanding our range to include them.

Trust in aciae for a fusion of comfort, style, and sustainability – your feet deserve nothing less.
Notified by email when this product becomes available
Mia Comfort Square Toe Flats
Loving my fabulous new shoes!
I have been waiting for this fabulous new print to arrive and these shoes do not disappoint! Still as comfortable as my other pairs, they really bring a spring to my step!!
Good bye heels, hello Mia flats!
A gorgeous looking, comfortable, good for the planet shoe. I am in love with the colour palette and look forward to purchasing more!
The customer service is second to none! My shoes arrived in a couple of days. I unfortunately selected the wrong size AND within 48 hours, a new pair arrived with a labelled satchel for me to return these and enjoy the 'right' fitting pair of Mia's. Thank you so much Tina. The return policy is the clearest and easiest I have experienced.
I'm so happy to be so comfortable!!!
I'm so happy to be so comfortable!!! Loving these gorgeous little flats just like Audrey Hepburn used to wear but bringing them up to 2023/4 . Why would we feel we have to strut around in heels doing all the things that us women have to do now. In and out of cars , trains and working as well. Men never seem to be uncomfortable and they would never even try to walk a mile in our heels as we do . I've found the solution with these new flats of mine!! They are absolutely sustainable and recycleable and can be easily washed in the washing machine as well. So great for our environment as well as our feet. I'm getting myself more and have decided I need more comfort in my life. These yellow ones are just fabulous. What other colours should I invest in ????
Comfort & Easy
These flats are a gorgeous and easy and make my feet for 100% supported! I adore them!!
Perfect for travel
I recently spent three weeks travelling and my aciae shoes were my go to. Great for the long flight as they were easy to slip on and off and stay comfortable. Once on the trip the style dresses up and down easily meaning I could wear them everyday whatever the plans were. We did a ton of walking, dancing and so many stairs!!! I highly recommend these shoes and the strong sustainability lense means you can feel great about owning more than one pair.