Joining the Force be Good
Let's take action together and reach Zero Waste, Zero Harm with Circle to leading the way in measuring our collective impact and holding us accountable for positive change!
Governance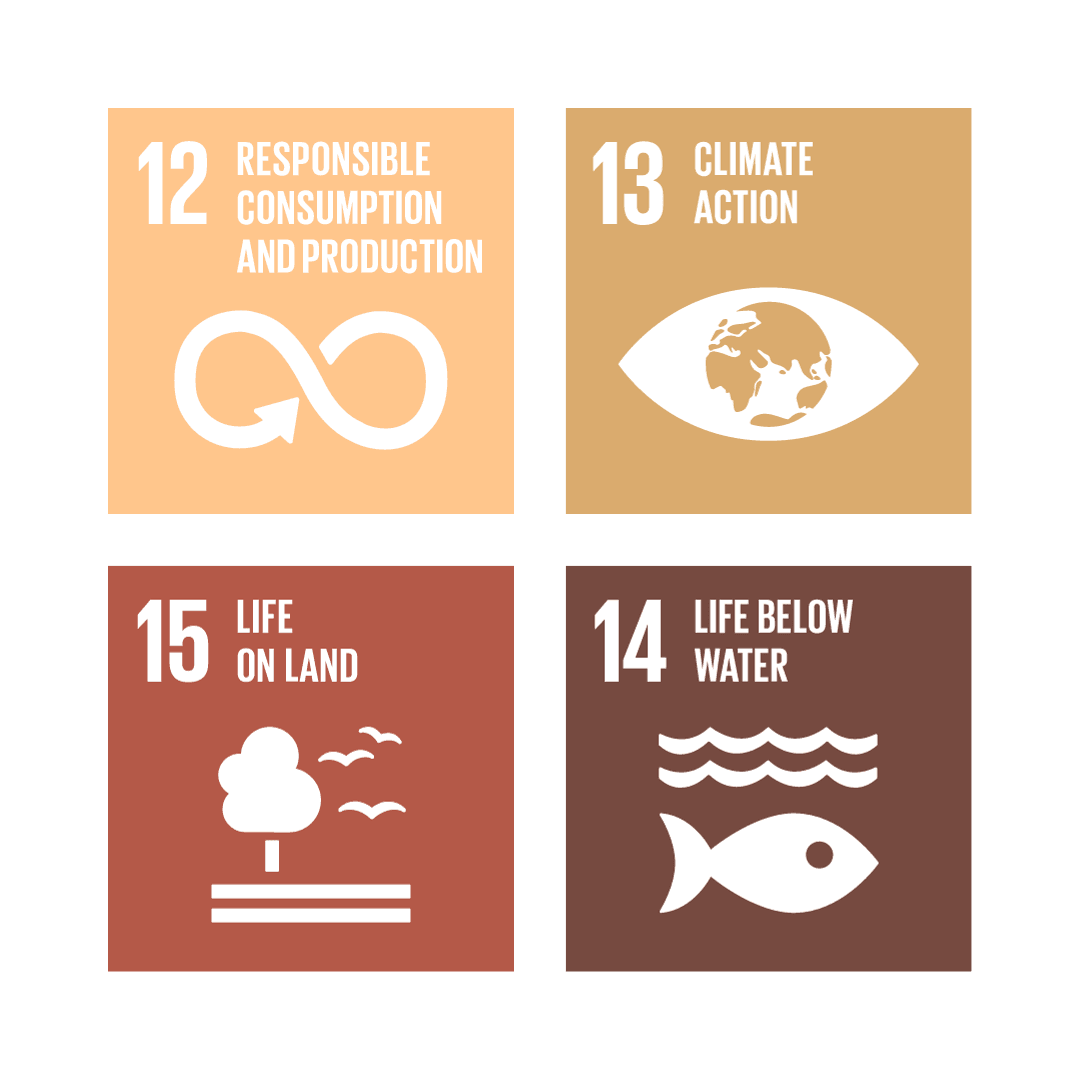 Sustainable Development Goals
Circle to Zero sets business operating model to focus on responsible consumption, climate action, and protecting marine and terrestrial ecosystems. The circular economy model directly addresses SDG 12 by reducing waste. Efforts to minimise environmental harm align with SDG 13, while ethical sourcing and sustainable supply chains contribute to SDGs 14 and 15 by minimising pollution and promoting responsible resource management. By integrating these SDGs, Circle to Zero demonstrates a commitment to sustainability that positively impacts the environment, society, and global economy.
More About Us
Code of Conduct
Circle to Zero is committed to conducting business in an ethical, responsible, and transparent manner that upholds human rights and promotes sustainability. The purpose of this Code of Conduct is to provide guidance to our employees, suppliers, and other stakeholders on the principles and standards we expect them to adhere to in their daily work.
our Code of Conduct
Zero Waste, Zero Inequality, Zero Injustice
aciae acknowledges that modern slavery is a global issue and is a violation of basic human rights. As a company, we are committed to preventing and eliminating any form of modern slavery in our business operations and supply chain. We are committed to complying with the Modern Slavery Act 2018 of Australia and to integrating the principles of Article 4 of the UN Declaration of Human Rights into our operations.
Our Modern Slavery Statement
Climate Target 2030
At aciae, we are setting a strong precedent in our unwavering commitment to meeting Net-Zero Emissions Target by 2030.
We understand it's essential for startups like us to use sustainable practices and materials which minimise the environmental impact of production and consumption. This is why we pledge ourselves not just merely reducing but actively tracking, measuring and taking necessary steps towards achieving zero emissions guided by our core values throughout growth as an organisation.
Our Impact Assessment
Climate Action Plan
Our journey to Net Zero has begun! We've measured our total emissions since day one of business operations, starting with zero Scope 1&2 and an estimated 6.9 t CO2 Scope 3 Category 1 based on GHG Protocol.
Our 'Circle to Zero' principle acknowledges that while we're still small in scale, committing zero emissions serves as an inspiring start, carbon neutrality has been achieved through offsetting by investing in certified carbon credit projects. Our carbon offset partner is Tasman Environmental Markets.
We strongly believe that by innovating through re-use; recycle & repurpose practices along with introducing technology into design processes for more effective product cycles – we are well on track of achieving Carbon Neutrality targets as well as reducing negative impact from waste or harmful materials .
By incorporating cutting-edge technology, such as the use of Repreve® recycled fibers, aciae transforms discarded plastic materials into high-quality, sustainable footwear that are recyclable for end of life treatment.
Repreve® is a leading example of innovative technology that turns post-consumer plastic waste, including plastic bottles, into high-performance fibers for textiles. According to the manufacturer, Unifi, over 25 billion plastic bottles have been recycled into Repreve® fibers since its inception [3].
By leveraging such technology, aciae actively participates in reducing plastic waste and decreasing the demand for virgin materials and dependency of fusel fuel. This not only conserves resources and energy but also mitigates the environmental impact associated with conventional plastic production and disposal.
The sustainable footwear collection are crafted with recycled materials that can withstand cold water machine washing - extending the lifespan of each pair while reducing energy consumption.
By creating a closed-loop system for post-consumption materials, aciae revolves around three key aspects:
Designing out waste and pollution,
Keeping products and materials in use, and
Regenerating natural systems.
In alignment with these principles, aciae's sustainable footwear collection:
Utilises recycled materials, reducing dependency on virgin resources and minimising waste generated during production.
Designs products to be durable, repairable, and easily disassembled, thus facilitating reuse, recycling, or repurposing at the end of their life cycle.
Incorporates responsible sourcing and waste management practices to minimise environmental impact and promote resource efficiency throughout the supply chain.
To effectively measure aciae's progress towards a closed-loop system for post-consumer material, a comprehensive impact measurement framework with relevant KPIs have been implemented, and will be monitored:
Material Circularity: Calculate the percentage of recycled materials used in the production of aciae's footwear.
Waste Diversion: Measure the proportion of post-consumer waste collected, repurposed, or recycled by aciae as compared to total waste generated.
Product Life Span: Track the average life span of aciae's footwear and the percentage of products that are repaired or refurbished for extended use.
End-of-Life Management: Assess the percentage of aciae's footwear that is either recycled or repurposed after reaching the end of its useful life. Find out more about aciae's Reuse, Recycle, and Repurpose program on aciae x UPPAREL
Carbon Footprint: Monitor the GHG emissions generated throughout the product life cycle, aiming for continuous reduction though Life Cycle Assessment.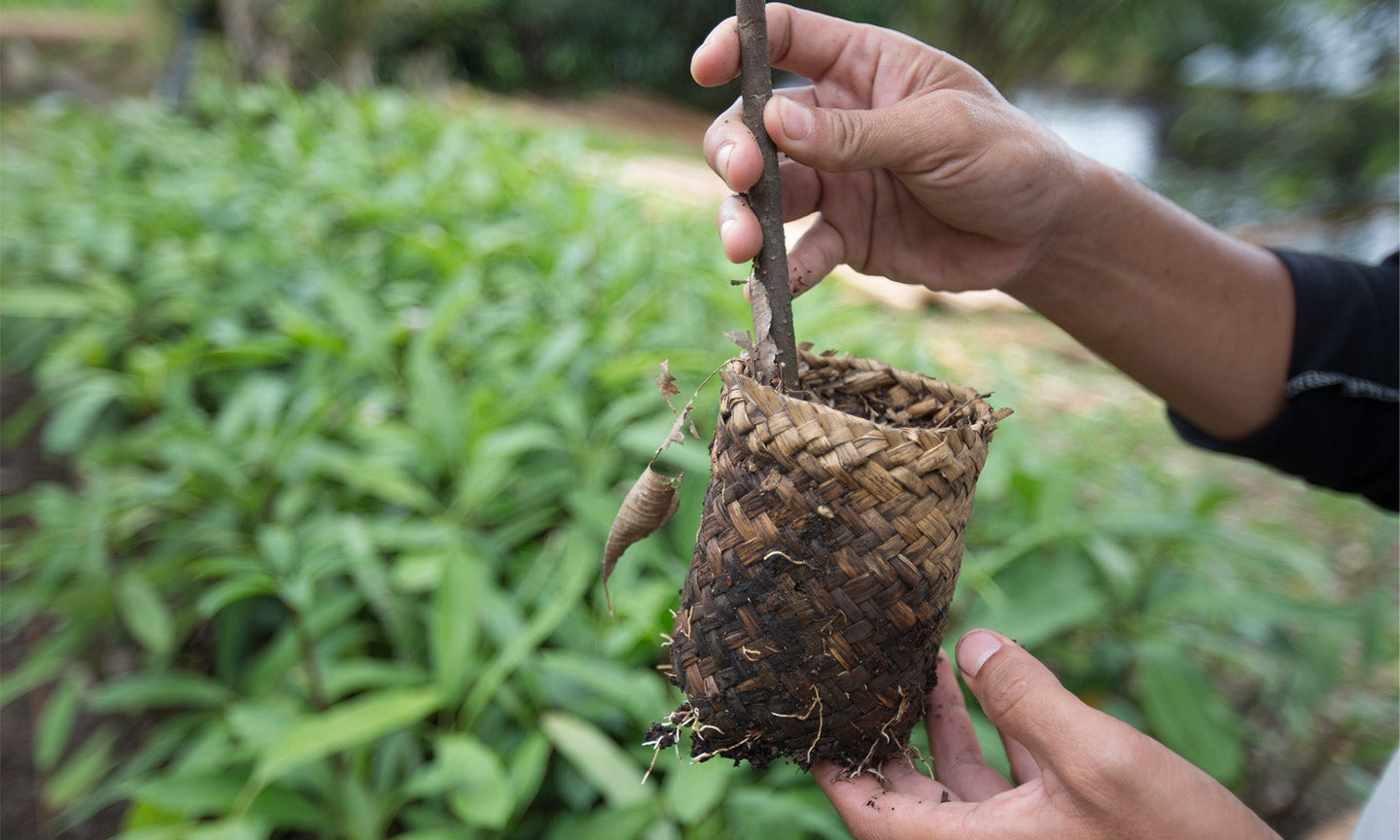 Katingan Peatland Conservation
The largest program of its kind, the Katingan Mentaya Project protects vital peatland in Central Kalimantan, Indonesia. Located squarely within a state designated production forest, the project area was planned to be cleared and converted to an industrial acacia plantation.
Project Location
The project protects more than 149,000 hectares, making it one of the largest remaining areas of intact peat swamp forest in South-East Asia.
Project Type
Reducing Emissions from Deforestation and forest Degradation (REDD+)
Carbon Standard
VERRA Voluntary Carbon Standard, and Climate, Community, and Biodiversity Standard.
Methodology
VM0007 REDD+ Methodology Framework
Content credited to TEM
In partnership with 34 local villages, the project aligns with sustainable development initiatives by building community capacity, increasing employment and education. By fostering inclusive partnerships and a culture of nature connection and sustainability in local communities, the project serves to reduce poverty, enhance the wellbeing of communities, and reorient deforestation trends and their destructive environmental and climate impacts.

The Katingan Mentaya Project is living proof that carbon finance can combat climate change. The largest program of its kind, it generates an average 7.5 million triple gold certified carbon credits annually: equivalent to taking 2,000,000 cars off the road each year. In partnership with local communities, the project utilises carbon revenues to ensure natural forest restoration and protection.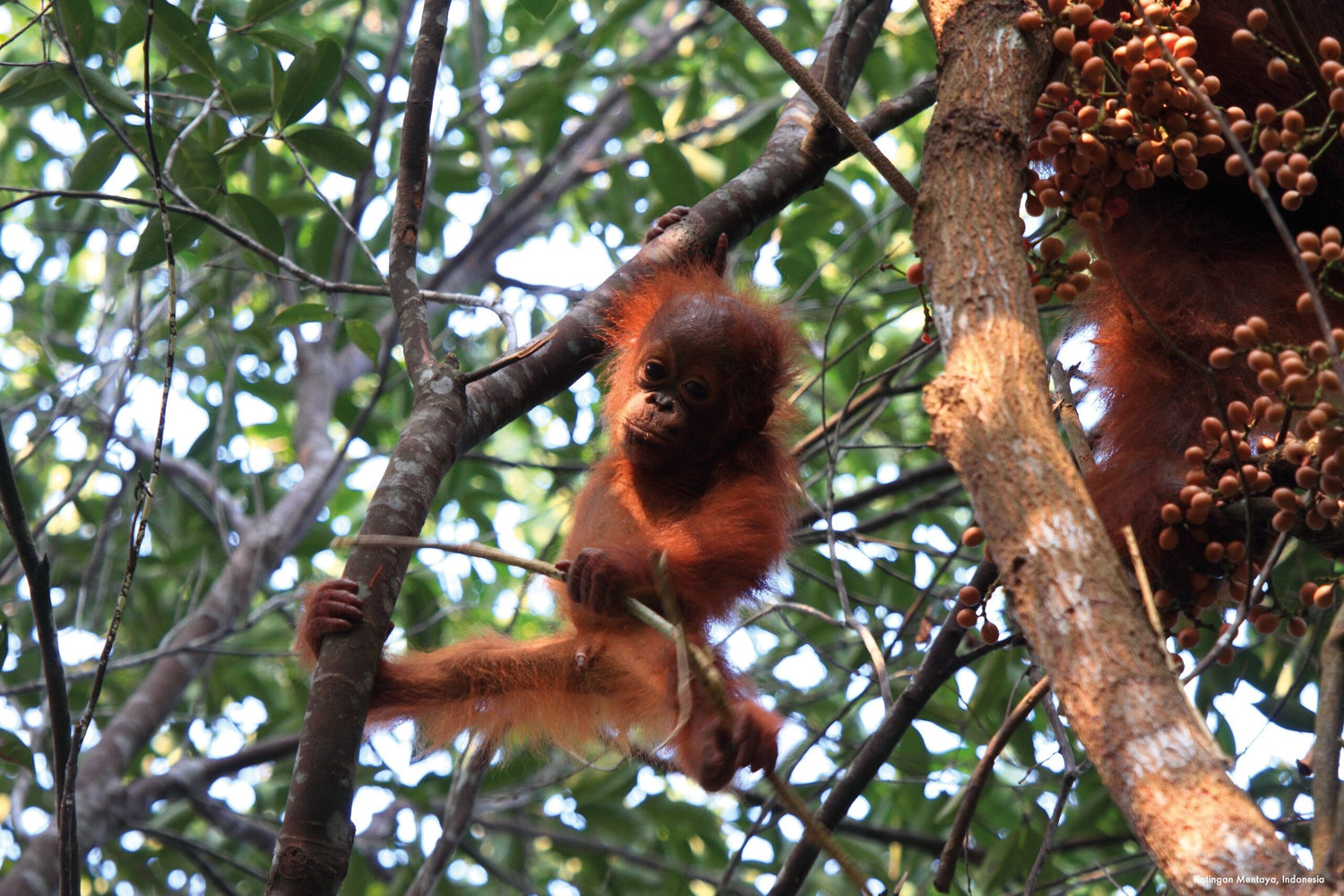 The project activities deliver vital biodiversity conservation outcomes. The project protects vital peatland habitats in Central Kalimantan, Indonesia for five Critically Endangered, eight Endangered and 31 Vulnerable species. The protected area is home to between 5 and 10% of the global populations of the Bornean Orangutan, Proboscis Monkey and Southern Bornean Gibbon.